It is a great privilege that God speaks to us. He chose to reveal his thoughts in a book. We as a church want to value God's ideas by faithfully studying the Bible and preaching the truth we discover.
We hope that the sermons at New City Wien will introduce God's view to you in a way that will lead you to a deeper appreciation for Jesus, a better understanding of life and changed hearts and lives.
You are able to filter sermons by passages, series etc.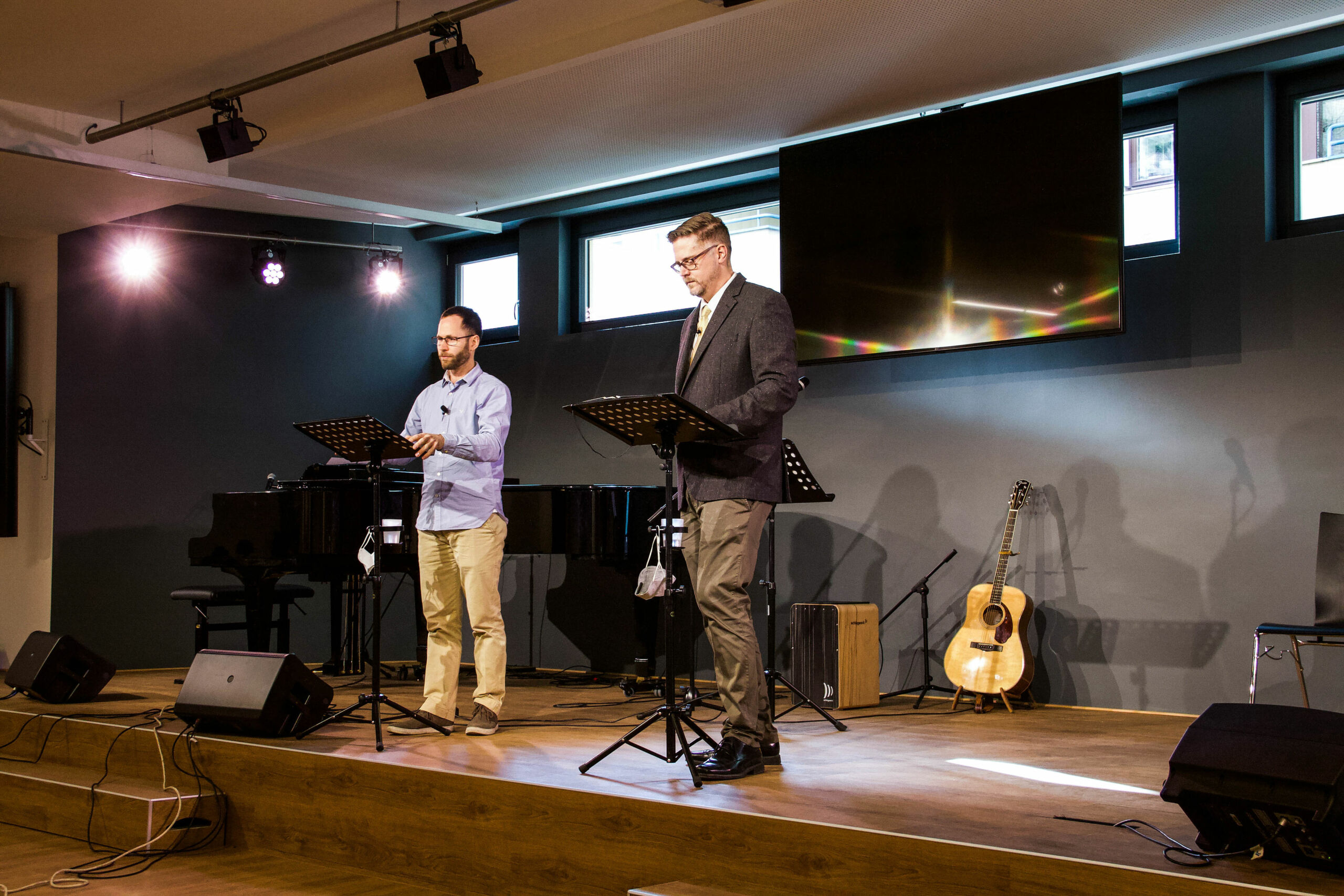 Series:
Being A Good Steward :: Ein Guter Verwalter Sein
(1),
Hospitality: Loving and serving one another:: Gastfreundschaft: Einander lieben und dienen
(2),
Luke: The Savior's Love for the Lost :: Lukas: Die Liebe des Erlösers für die Verlorenen
(6),
(1),
Seeking and Saving the Lost :: Die Verlorenen suchen und retten
(5),
Social Justice and the Bible :: Soziale Gerechtigkeit und die Bibel
(1),
The Gospel-Centered Church :: Die evangeliumszentrierte Gemeinde
(1),
Luke :: Lukas Evangelium
(32),
Advent
(4)
, Christ in the Old Testament: Introduction (1), Standalone (1), Christmas 2014 (1), Songs of Advent (4), Community (2013) (1).
Date
Title
Passage
Preacher
Series
June 4, 2023
Being a good steward and following Jesus :: Ein guter Verwalter sein und Jesus nachfolgen
Malachi 3:10-12
Brad Hunter
Being A Good Steward :: Ein Guter Verwalter Sein
May 21, 2023
The Ultimate Host at the Eternal Feast :: Der ultimative Gastgeber beim ewigen Festmahl
Revelation 19:6-9
Brad Hunter
Hospitality: Loving and serving one another:: Gastfreundschaft: Einander lieben und dienen
April 23, 2023
Distracted with Much Serving :: Abgelenkt mit viel Dienen
Luke 10:38-42
Brad Hunter
Hospitality: Loving and serving one another:: Gastfreundschaft: Einander lieben und dienen
April 9, 2023
Too Good to be True? :: Zu gut, um wahr zu sein?
Luke 24:36-49
Brad Hunter
Luke: The Savior's Love for the Lost :: Lukas: Die Liebe des Erlösers für die Verlorenen
March 19, 2023
Passover lamb :: Passahlamm
Luke 22:1-13
Brad Hunter
Luke: The Savior's Love for the Lost :: Lukas: Die Liebe des Erlösers für die Verlorenen
March 5, 2023
Hope in Uncertainty :: Hoffnung in der Ungewissheit
Luke 21:5-24
Brad Hunter
Luke: The Savior's Love for the Lost :: Lukas: Die Liebe des Erlösers für die Verlorenen
February 19, 2023
7 Weddings, 7 Funerals, and 1 Marriage that lasts forever :: 7 Hochzeiten, 7 Beerdigungen und 1 Ehe, die ewig hält
Luke 20:27-44
Brad Hunter
Luke: The Savior's Love for the Lost :: Lukas: Die Liebe des Erlösers für die Verlorenen
February 12, 2023
Render to Jesus | Gebt doch Jesus
Luke 20:19-26
Brad Hunter
Luke: The Savior's Love for the Lost :: Lukas: Die Liebe des Erlösers für die Verlorenen
January 29, 2023
Cleaning House :: Hausreinigung
Luke 19:45-20:8
Brad Hunter
Luke: The Savior's Love for the Lost :: Lukas: Die Liebe des Erlösers für die Verlorenen
April 17, 2022
"It is true! The Lord has risen!" :: "Es ist wahr! Der Herr ist auferstanden!"
Luke 24:13-35
Brad Hunter